Baq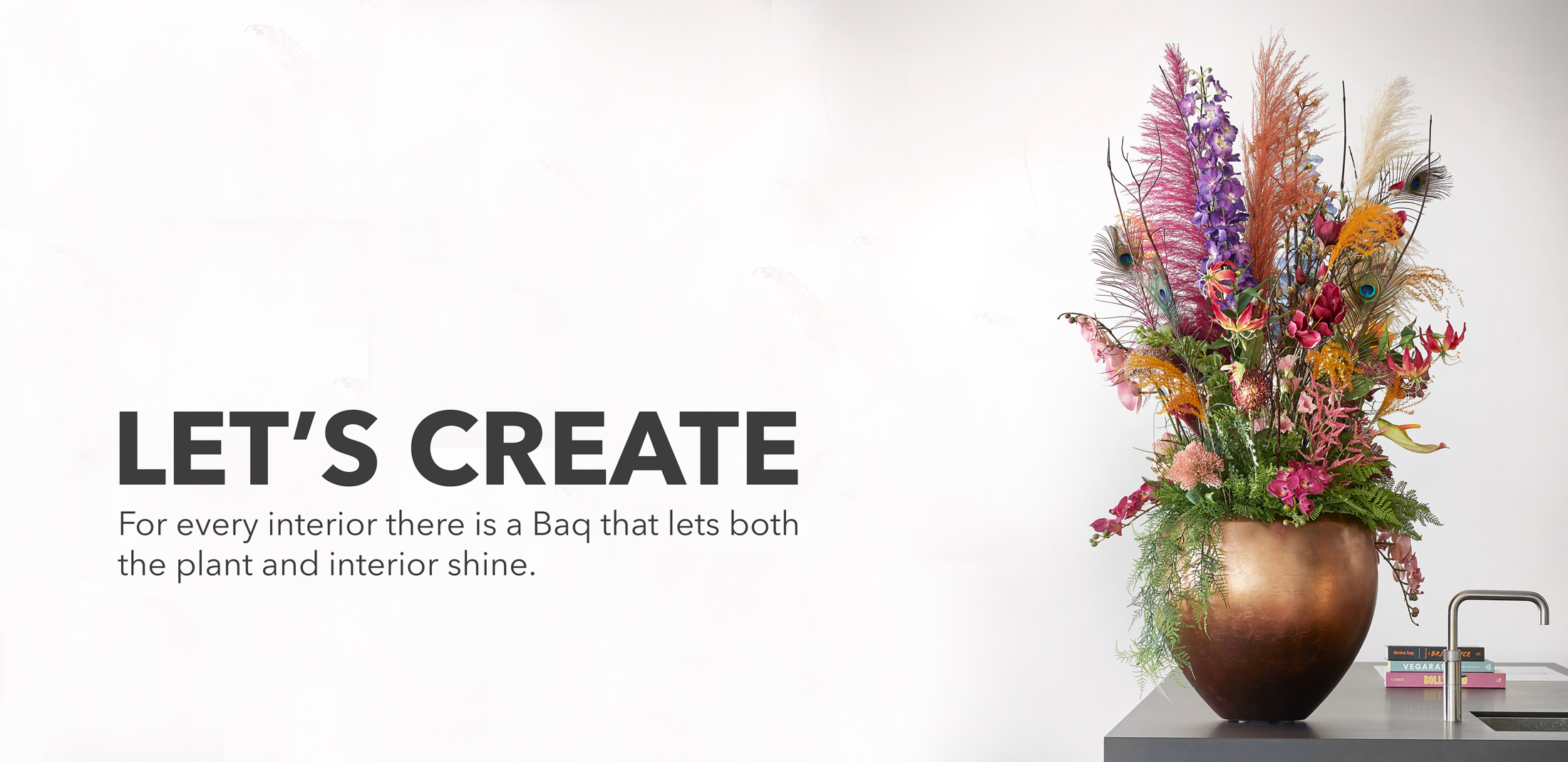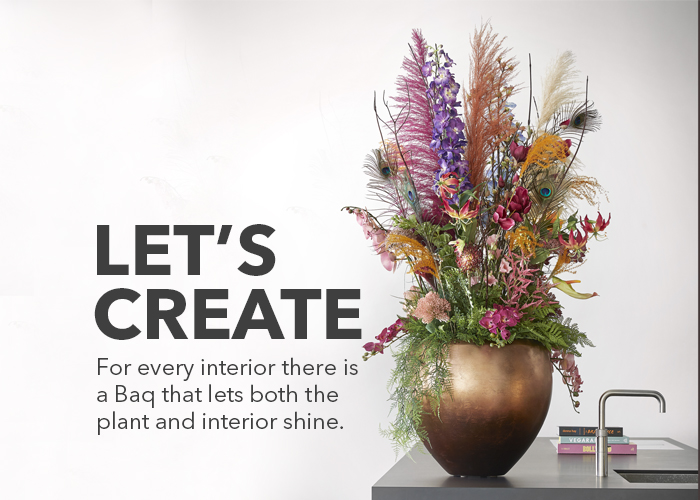 Who we are
Baq is a premium planter, with 'q' for 'quality'. This is reflected, among other things, in the hand-made products that have been finished with care, down to the tiniest detail. Our range consists of several series, ranging from sleek simplicity to luxurious designs. For every interior there is a Baq that lets both the plant and the interior shine!
The reason why
Did you know that we all feel much healthier and happier in a green environment? Plants are an important stimulant for a healthy indoor climate and they also create the perfect atmosphere. For that reason, plants earn a special place in interiors.
Let's create
We are always looking for innovative ideas and 'smart' applications to enhance our product range. This results in surprising designs and handy accessories that connect the plant with the interior in a sublime way.